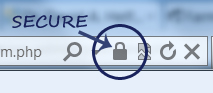 Many people want to accept online payment, but don't understand what exactly is involved. And it can also be quite confusing!
To accept credit cards online, you will need a credit card processor, basically someone who sells you a merchant account. To get a merchant account, you will need to fill out an application and get approved. Then, once you are approved, there may be monthly fees and/or yearly fees. There are always transaction fees. These are the small fees that the processor and the credit card company (Amex, Mastercard, Visa, etc) deduct from your payments as you receive them. If you are a non-profit, you may get some deals on transaction rates; it's worth asking.
There are many, many payment processors out there.
Paypal is probably the most prominent. Paypal offers a number of different products and services, including… Continue reading →