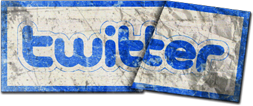 We often hear from small business and non-profit clients that they really don't need a Twitter account. The argument goes something like this: "Well, I already have a facebook page….and I don't have time for Twitter too….and I don't 'get' Twitter anyway!" If you have any of these excuses, read on, because here's the deal with Twitter.
They're Different
First of all, Facebook and Twitter are different media and they serve different purposes. And just because you have one, doesn't mean you won't benefit from the other. Here are some of the differences:
On Facebook, if you post more than, say, 5 posts a day, that would be considered spam and cause for un-liking. On Twitter, that would just be considered normal.
On Facebook, the word of mouth spreads through people who are usually real-life friends. On Twitter, you get a… Continue reading →

Facebook asks that users be 13, but we all know there are thousands of kids committing "underage social media." It's a big question – how young is too young for facebook? One mom we spoke to said her daughter is already 13, but she won't let her have a facebook account. Why not? She said kids at this age don't yet have the right judgment about what should go online and what shouldn't. (Anything you say can and will be used against you.)
At 13, this mom said, girls put all their petty arguments online and it's just nonsense, it's not meaningful; it's only potentially hurtful or personally damaging. In fact, she said, two of the girls in the class already had their facebook profiles revoked by their parents.
What do you think? How young is too young for facebook?… Continue reading

→
The answer is a resounding YES!




To all those skeptics out there, it really is true that "if you build it, they will come." Try it. Create an online profile at your favorite social media site, let everyone know about it, post to it often, and watch your numbers of followers grow. As long as you post at least sometimes, and don't post anything offensive, your numbers should continue to increase. And the best thing about it is that each new person is another ear interested in hearing your message. Not a cold lead – someone really interested.
Getting the Message Out
In the old days, if your friend was on your mailing list, it didn't count and didn't help – because they know about you and don't need your services at the moment. But nowadays, your friend is not… Continue reading →
From Guest Blogger, Hadassah Levy at www.contentandcommunities.com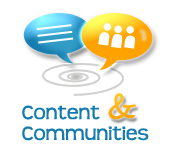 I sincerely hope that you have a life and are not connected to social media 24/7. That being the case, you may want to occasionally schedule a tweet or status update.
I say occasionally because if your whole social media presence is automated, real people will not follow you. People are on social media to be social, not to get automated updates about your latest blog post. Only the really big news sites can get away with spitting out links and zero engagement.
But if you want people in different time zones to see your updates or just have to be away from the computer for a few hours (gasp) and don't want to lose momentum, a scheduling platform is the way to go. Try Sendible, which allows you to schedule updates… Continue reading →
Is it OK to say the same thing twice on social media? Or even three times? It depends, of course, on which platform we are talking about.
On Facebook, posts stay around for a long time, so if you post a link to the same article more than once, your community is likely to see it more than once. Also, Facebook users are sensitive to anything they feel wastes their time and may unlike a page if they see this happening often. Every once in a while, if you have something really important to say, your readers probably won't mind, especially if the posts are spaced out over time.
Twitter users, on the other hand, are much more tolerant toward this type of thing. Since Twitter posts are here-one-minute-gone-the-next, posting a link more than once is a necessity if you… Continue reading →
A newsletter is an important channel of communication with your readers. The purpose of the newsletter is to encourage return visits to your site from readers who have already discovered you. These readers are quite likely to click on a link in the newsletter to read an article on a subject they are interested in. And they wouldn't have signed up for the email unless your niche is of interest to them.
The problem is that getting people to sign up can be a challenge. Picture how you read the web: You Google a question and find the answer on a website. A bit of browsing on the site shows you that this website contains many articles you would enjoy reading, and that new content is continually being posted. You see a prominent "sign up for our newsletter" button. Your… Continue reading →