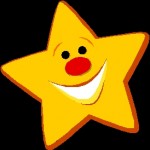 Does your website highlight the most important aspects of your message? Or do your users have to wade through tons of other content to find your main message?
While today's websites are better updated than those a decade ago, there are many sites out there that don't update often enough. Maybe they figure their social media updates will be sufficient. (Sad, but sometimes true.) Or maybe they update the site, but only the small things, leaving large images or chunks of information on their homepage, despite the fact that these items have since taken a back seat.
But for you, this will not do!
Your most important messages should appear up front and center. Lesser items should be relegated to sidebars or inner pages. Don't sell yourself short, update your website and strengthen your position on the web.
If you've analyzed the content… Continue reading →
Who would believe that in a field so young, fashions would change every year? But it turns out that innovations in technology are driving change and, as a result, trends in web design are in the fast lane.
Every year or so, the biggest websites reevaluate their designs and make changes. Companies like google and twitter have made major changes in the last few months. Both companies went with a look that's very clean and mostly white-on-white (white with shades of grey). They expanded the padding around buttons, imput fields, and navlinks so everything is clear and easy to find.
While the concept of "white space" may seem intuitive (and the Apple website has been doing it for quite some time already), many companies haven't gone there yet. Now they will. This is the trend for 2012.