Web 2.0 is all about producing content, whether on blogs, social media channels or other communities. But what do you do when you have nothing to contribute to the conversation?
There's no such thing! Sometimes the ideas flow and sometimes you need some help, but you can always find something to say:
Content curation – If you read lots of articles, blogs posts, news stories and social media posts, you can be the one to tell others what's going on online. Create social media round-ups or link to important and interesting stories with a short comment or analysis from you. Choose a news story and tell your readers why it is important. Let your readers know where you get your information from and why you have chosen these sources.
Google for ideas – If your usual sources aren't inspiring you,… Continue reading

→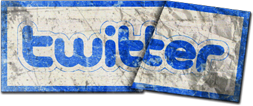 We often hear from small business and non-profit clients that they really don't need a Twitter account. The argument goes something like this: "Well, I already have a facebook page….and I don't have time for Twitter too….and I don't 'get' Twitter anyway!" If you have any of these excuses, read on, because here's the deal with Twitter.
They're Different
First of all, Facebook and Twitter are different media and they serve different purposes. And just because you have one, doesn't mean you won't benefit from the other. Here are some of the differences:
On Facebook, if you post more than, say, 5 posts a day, that would be considered spam and cause for un-liking. On Twitter, that would just be considered normal.
On Facebook, the word of mouth spreads through people who are usually real-life friends. On Twitter, you get a… Continue reading →