Like it or not smartphones are quickly taking over the mobile world. These devices are revolutionizing our daily routine, particularly the method in which we communicate with the world. Many of us, read, play, make purchases, tweet or perhaps make a call to others with our fancy phones.
With mobile apps on the rise, brands need to modify their channels of customer care to be more than just a mobile version of their FAQ page. The valuable real estate of a branded icon on a phone means that a personalized care solution must exceed the dreaded 'next available representative' we've become accustomed to.
One of the biggest challenges for an app is that the customer support needs to be on call and available at any given moment.  Whether  in China, the US or New Zealand the user expects that… Continue reading →
Web 2.0 is all about producing content, whether on blogs, social media channels or other communities. But what do you do when you have nothing to contribute to the conversation?
There's no such thing! Sometimes the ideas flow and sometimes you need some help, but you can always find something to say:
Content curation – If you read lots of articles, blogs posts, news stories and social media posts, you can be the one to tell others what's going on online. Create social media round-ups or link to important and interesting stories with a short comment or analysis from you. Choose a news story and tell your readers why it is important. Let your readers know where you get your information from and why you have chosen these sources.
Google for ideas – If your usual sources aren't inspiring you,… Continue reading

→
On Monday Hadassah discussed organizing web content to ensure that your website is clear about its mission and message.
This article will review some basic organizational tips (many need an entire blog post to flesh out details) on how to implement a successful social media campaign. Rushing in without proper training or know-how will result in mistakes that may not be able to be rectified. Regardless of whether your company or organization is a novice to the social media world or if you're beginning to get the hang of it, these tips will reduce time and those frustrating moments, not to mention overall efficiency. 
Define Goals and Objectives
As you probably know by now, social media is one component of an overall long-term branding campaign. Define your primary goals and objectives. Do you want to drive more traffic to your… Continue reading

→
If you've ever built a website before, you probably know the feeling. It sounds something like this: "If I can just get this website done already….!"
And then you have all kinds of plans…. Once the site is done, you're going to put the URL on your business cards, you're going to jumpstart your social media accounts, you're going to pay for advertising, you'll start your email marketing, etc….
But the truth is that websites are ever-evolving. Call them blogs, call them live updates, call them news pages, or at the very least accept that they are "works in progress." Websites are never truly "finished." They just become closer to what we want to present now. And that "now" can change every moment of the day.
So at what point will you print those business cards or send out that massive "we've launched" email?… Continue reading

→

Facebook asks that users be 13, but we all know there are thousands of kids committing "underage social media." It's a big question – how young is too young for facebook? One mom we spoke to said her daughter is already 13, but she won't let her have a facebook account. Why not? She said kids at this age don't yet have the right judgment about what should go online and what shouldn't. (Anything you say can and will be used against you.)
At 13, this mom said, girls put all their petty arguments online and it's just nonsense, it's not meaningful; it's only potentially hurtful or personally damaging. In fact, she said, two of the girls in the class already had their facebook profiles revoked by their parents.
What do you think? How young is too young for facebook?… Continue reading

→
The answer is a resounding YES!




To all those skeptics out there, it really is true that "if you build it, they will come." Try it. Create an online profile at your favorite social media site, let everyone know about it, post to it often, and watch your numbers of followers grow. As long as you post at least sometimes, and don't post anything offensive, your numbers should continue to increase. And the best thing about it is that each new person is another ear interested in hearing your message. Not a cold lead – someone really interested.
Getting the Message Out
In the old days, if your friend was on your mailing list, it didn't count and didn't help – because they know about you and don't need your services at the moment. But nowadays, your friend is not… Continue reading →
You may have noticed that our website has been looking a little different lately. This is because we have made some important updates to the site. Most significantly, we have made the decision to use the WordPress platform. WordPress is an amazing platform we've been offering our clients for some time now. The biggest advantage for most of our clients is that WordPress allows for easy text updates via login, and there is no need to learn how to code in HTML. In addition, users can edit the titles and order of their website's pages, upload photos, and write blog posts.
In our case, the move to WordPress was motivated by a need for more powerful SEO tools, greater design flexibility, and a better connection to social media. As any website is an evolving process, we will continue to make… Continue reading →
Over the past few years, I've taken up running as a hobby. Since starting, I've run 2 half marathons, numerous 10k runs and several other long informal runs. Last week, I participated in a 16k run that was an unofficial training for the Jerusalem Half Marathon, coming up in a few weeks. Since the beginning, I've used a variety of programs to track my successes and chart out new milestones. Personally, I use the Nike app for my iphone which gives amazing stats throughout my runs and charts and compares different courses. Heck, it even cheers me on during my run!
Following each run, the program identifies highs and lows and monitors my progress. While I don't show these charts to anyone they definitely help chart my progress over time. Running without some form of chart or tracking system… Continue reading →
From Guest Blogger, Hadassah Levy at www.contentandcommunities.com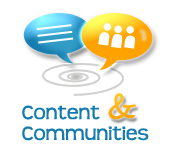 I sincerely hope that you have a life and are not connected to social media 24/7. That being the case, you may want to occasionally schedule a tweet or status update.
I say occasionally because if your whole social media presence is automated, real people will not follow you. People are on social media to be social, not to get automated updates about your latest blog post. Only the really big news sites can get away with spitting out links and zero engagement.
But if you want people in different time zones to see your updates or just have to be away from the computer for a few hours (gasp) and don't want to lose momentum, a scheduling platform is the way to go. Try Sendible, which allows you to schedule updates… Continue reading →